Robert Prizelius AS er en av Norges ledende leverandører av merkevarer innen vin og brennevin.
Vi er en del av Hans Just Group som har har avdelinger i Svergie – Nigab AB, Finland – Beverage Partners og Danmark – Hans Just
Vår portefølje består av blant annet: 
Brennevin:
Jägermeister, Licor 43, Sierra Tequila, Cointreau, Rémy Martin, William Grants & Son (Hendrick's, Glenfiddich, Tullamore Dew) 
& Gruppo Campari (Aperol, Campari, Appleton Rum)
Vin:
William Févre, Henri Bourgeois Sancerre, Champagne Henriot, Champagne Laurent Perrier, Marques de Riscal, Gonzalez Byass, 
Reh.Kendermann, E&J Gallo, Mauro Molino og Bacalhoa
Vi selger produkter til Vinmonopolet og Horeca. 
Vi har hovedkontor i Oslo, Sørkedalsveien 10 C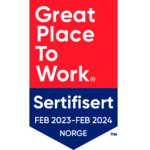 Every day, year round, dedicated people in Robert Prizelius AS are working with premium brands.
And in everything we do, we share a set of four values.
Business sense
The foundation of our company. We do this through reaching good agreements where all parties benefit so we 
create value for both our brand owners, customers, and our selves.
Responsible & Trustworthy
It is crucial in order to secure continued cooperation with all our partners. We are always well prepared, keep our promises, and show responsibility and common sense when dealing with the company's resources.
Relations
For more than 150 years, relations between people have been the key to our success.
We create and nurture relations to all our partners both externally and internally.
Commitment
This is the driving force in everything we do. We are passionate about our brands
which we are proud to represent in every context. We strive to be the best in our markets and create value for our partners.
The purpose of Robert Prizelius AS is incorporated in our vision and mission statements.
They are essentially what we are all about and why we do what we do.
Our Vision
Continue increasing our market share and remain independently family owned.
Our Mission 
Create value for our partners and excitement for out consumers by being inspiring, entrepreneurial, and innovative. 
Corporate Social Responsibility
Robert Prizelius AS recognizes and supports the following as part of our CSR-policy*
Human Rights
We support and respect internationally recognized human rights and will not take part in violation of these. We see diversity as an important asset. We commit to securing equal rights for our employees and will not accept discrimination or harassment, in particular discrimination and harassment on the basis of religion, race, skin color, gender, age, sexual or political orientation.
Work Rights
We support and will not hinder the employees' right to voluntarily establish associations hereunder unions. We condemn and will not tolerate child labour, forced labour or involuntary prison work.
Environment
Robert Prizelius AS will contribute positively to the external environment and will as a minimum meet the legislation applicable.
Anti-corruption
Robert Prizelius AS does not accept any form of bribe.
Employees in Robert Prizelius AS are not allowed to accept any kind of bribe, or act under personal economic influence by partners.
Gifts, provision of meals or social activities in relation to meetings must not affect the decisions of the company or be perceived as if they have affected the decisions.
In general employees of Robert Prizelius AS are not allowed to receive or offer gifts that could be perceived as a reward or favouring. Gifts can be offered and accepted on occasions (round birthdays, jubilees etc.) as long as they do not affect the independence of the employee or the partner.
Employees in Robert Prizelius AS are committed to avoid any situation which could lead to a conflict between own interest and that of Robert Prizelius AS.
If an employee is doubtful whether a relation is in violation of this codex, management must be contacted in order to clarify the situation.